GO PRO Diving Courses
For many divers scuba diving quickly becomes a lifestyle. Some choose to become professionals to give a hand during their time off, others wish to travel the world and to make a living out of it. This is why at Nomad we offer hands on courses, and we only choose passionate Instructors and Course Directors who love diving and always want to share their passion. Our Course Directors are always thorough and focused on their students and have a wide experience in building careers for Instructors.
 Divemaster : This course is the first step in the PADI professional world; you learn to become a leader and to take charge. The course can be run midweek's if requested but we usually get most divers to come over a set number of weekends so that you learn first hand what makes a dive center tick. Most dive masters that have completed the course with us have pursued a career in diving.
 Assistant Instructor : This course allows you to assist an Instructor in the tuition of a course. It also is an essential part of learning to become an Instructor as you take more part in tuition and in the mechanics of being a mentor.
 Open Water Scuba Instructor (OWSI) : This is the first certification that allows you to teach what have now become a passion and a lifestyle. In this course you learn how to teach most of the PADI courses from the Discover Scuba Diving to the Dive Master course. The course requires going through an examination at a set time organized by PADI in Dubai or in Muscat.
Emergency First Respond Instructor (EFRI) : this is a certification that allows you to teach the Emergency First Response course. It is a mandatory course and part of the requirements to become an Open Water Scuba Instructor.
Specialty Instructor : Become a Specialty Instructor immediately after completing OWSI. Get certified as Specialty Instructor in your favourite diving activities and share your passions.
 Master Scuba Diver Trainer : This course can be done directly after you have completed your OWSI. It allows you to teach five specialties to your students. However to reach this level you are required to have certified a minimum of 25 students.
 Staff Instructor : This is a big step in your professional diving career. In this course you learn how to train an Assistant Instructors but also how to assist a Course Director during the course of the Open Water Scuba Instructor. You are taught how to evaluate OWSI candidates during presentation and during training cessions.
Your Course Directors
ALEX DIAMOND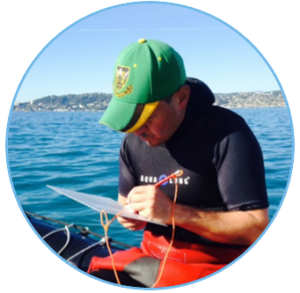 Alex became a Course Director in 2012 at the Course Director Training Course in Kota Kinabalu, Sabah, Malaysia. Since then he has regularly taught IDC's at Diamond Diving in Golfe Juan, South of France and became Nomad's French speaking Course Director in late 2015.
As a dive centre owner himself he places importance on the business side of diving in his IDC's.
Alex originally qualified as an Instructor with PADI in 2003 in Sharm-El-Sheikh and became inspired to become a Course Director after doing his IDC Staff in Phuket, Thailand in 2010. The process of taking DiveMasters up to Instructor level and using the PADI system to teach has always been a passion.
For Alex one of the most important reasons to choose doing an IDC at Nomad's base in Dibba, Oman is the ease of organisation and an infrastructure that is almost perfect. With the classroom and pool onsite and Open Water available literally in front of the dive centre this makes for a fantastic learning environment for candidates with the minimum of distractions.
The most important reason to consider investing in an IDC with Alex is that he has a fantastic pass record and really places a strong accent on putting the quality bar as high as possible for his candidates, with no exceptions.
Yes doing a pro level course can be a lot of fun but it is also serious and to get the best out of the course good preparation beforehand has no substitute.
As a country Oman offers value for money,easy access from Europe, a great climate, superb diving and in the Musandam some spectacular coastline and a genuine and welcome escape for the busy hustle and bustle of city living. The Nomad base is Dibba is a great get away, and the Musandam coastline is truly a magical place.
Also the food is excellent, with three square meals a day included in the deal you are most definitely properly nourished and really free to concentrate on the best preparation possible.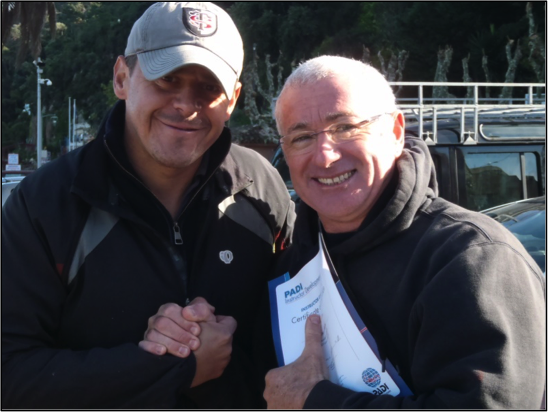 Here are some things some of Alex's previous candidates have had to say about doing an IDC with him:
"Lots of implication from a great team, with impeccable organisation. This, combined with the teaching skills and relaxed atmosphere instilled by Alex and his team plus the unique possibility to follow the IDC in a combination of English and French. To summarise, the course with Alex was a great experience and considerably increased my competences in several areas"
Eric Gerphagnon, New Caledonia.
Go Pro Packages & Internships in Dibba
All our 
Go Pro Packages and Internships
 include Shared Accommodation with breakfast including, Internship T-Shirts, 1 week unlimited diving prior to your course, Free Equipment Rental, TEC Deep Orientation and Dive, Sidemount Orientation and Dive, airport transfers and 20% off Retail and Equipment Purchases on selected products.
.
We have several Course Directors teaching our PADI Professional courses and can accommodate several languages including English, French, Russian and Arabic.
Please note : Packages and Internship rates do not include required PADI Materials, E-Learning, Professional Applications or Instructor Examination costs.
Go Pro Courses in Dibba
Omani permit excluded to be paid cash on arrival.
Enregistrer
Enregistrer
Enregistrer
Enregistrer
Enregistrer