N

omad
Guesthouse
✻
The guesthouse is the perfect laid back getaway with a lot to offer. It is located on the Omani side of Dibba, close to the harbor. It has a closed stone built majlis which we have built throughout the years. It is the place where you can enjoy our wonderful dinners. If you ask our regular customers, the food will be among the first things they will mention. Many recipes were created by Sylviane, Christophe's mother. You can always enjoy the unique home cooked style food at the end of your day and will always end the day with a full and happy tummy.
The Guest house is rustic yet very clean and functional. Every room is air conditioned. There are 3 villas with 5 single and double rooms, each villa has 2 shared bathrooms. On the other side of the facility you can enjoy our temperature controlled swimming pool, which is heated in the winter and cooled in the summer. The pool can be used at any time for the guest for recreation or for courses under the tuition of our instructors.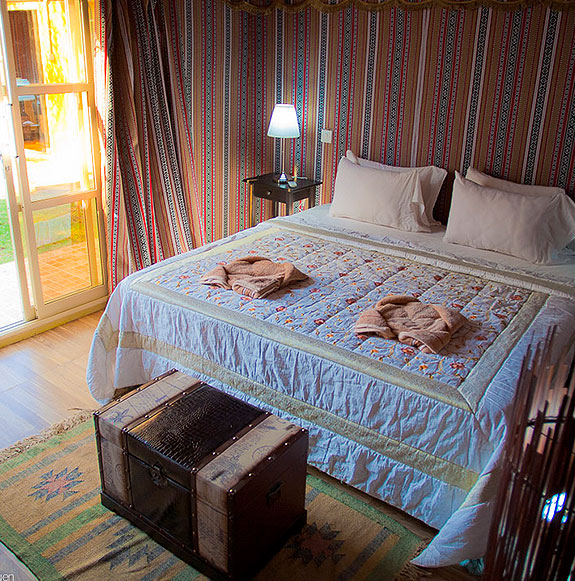 N

omad
Chalets
✻
The chalet accommodation is located behind the pool. The chalets offer a more classy and comfy option. Each chalet is air conditioned and can be prepared as a double or a twin bedroom, the decoration of the rooms has the unique Nomad touch. They also have a small fridge and a private bathroom and shower. This is the best solution if you are looking for more privacy.